Cheesy Potato and Beetroot Stacks
Here is a fun and fancy way to do potatoes (or other starchy veggies) for that next special event. This recipe is kind of like a mix between scalloped potatoes and hash browns, in single servings size. They're a bit fiddly to put together but certainly wort if for an extra flare on your 'tatoes. I served these for Christmas and they were a total hit! Let's be honest, you can't go wrong when combining cheese, butter, and potato.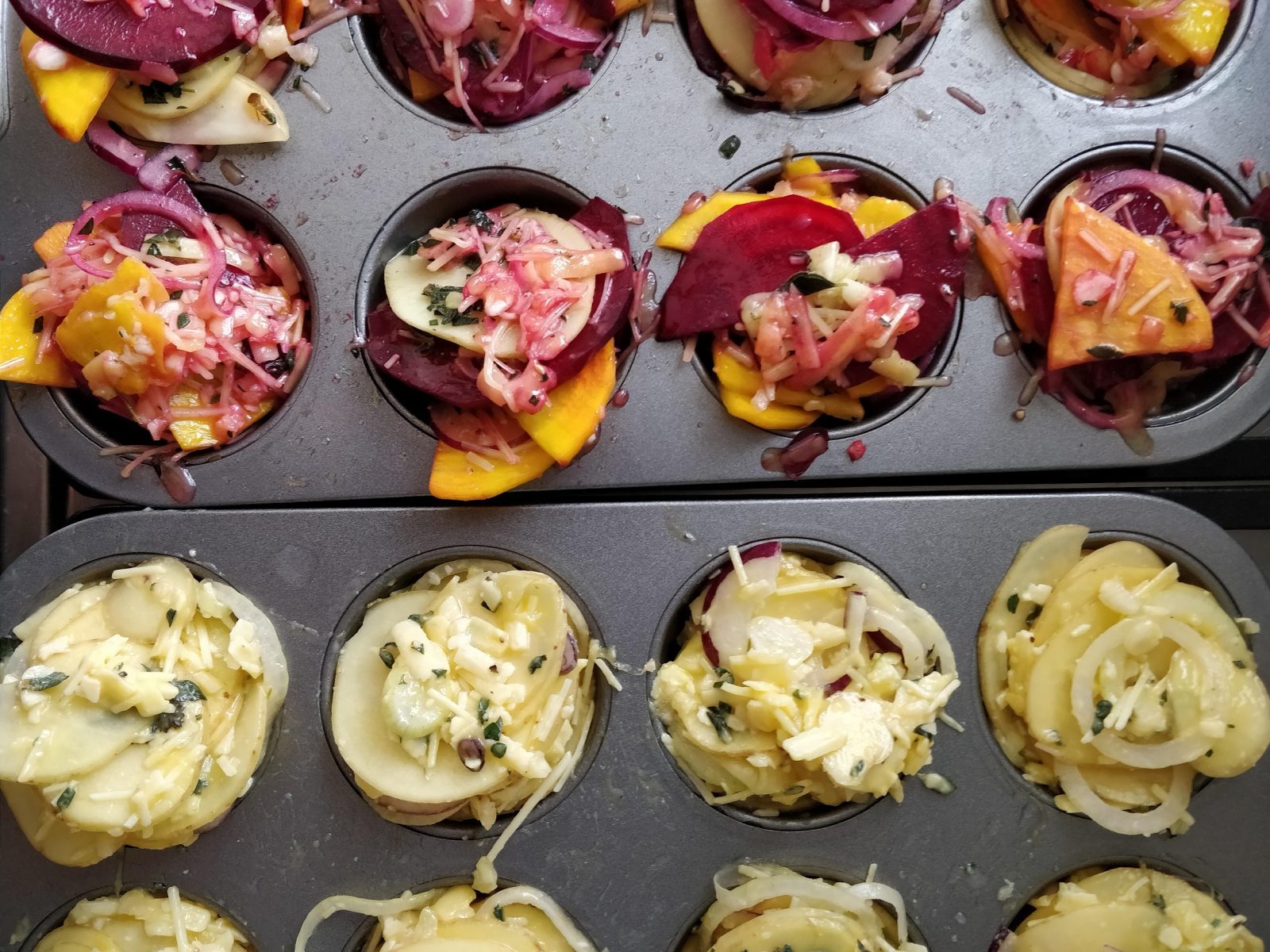 Ingredients:
6 roasting potatoes. You can also to mix in other starchy vegetables such as beetroot or parsnip
1 red onion
3 garlic cloves, crushed
100 g butter
1 cup grated cheese (cheddar and parmesan mixed)
1/3 cup fresh herbs (either oregano, basil, thyme, or rosemary)
Craked pepper
Instructions:
Slice cleaned potatoes and red onion on a mandolin grater set to 2-3 mm thickness. You want the pieces thin enough to cook crispy and reveal several layers in each cupcake.
Combine the sliced vegetables in a bowl and "fluff" out the potato slices to reveal their surfaces.
Melt the butter in a saucepan. Add the herbs, garlic, and cracked pepper to the warmed butter.
Pour the butter and herbs over the potato mix, add the cheese, and combine thoroughly.
Form the potato slices into stacks, with pieces of cheese and herbs in between, and fill into muffin casings.
Bake at 200 C for 30 min until golden brown.