Refreshing Courgette Fettuccini
Zucchini make a fabulous easy vegie gardener's crop. Especially compared to the prices they hike up to through the winter, growing your own is a great way to celebrate this summer bounty. However, gone unwatched for a few days zucchini's are quick to become carried away like restless children. Next thing you know, you have an entire fridge shelf dedicated to your fat monstrous offspring.
The solution! I'm working on creative ways with zucchini to put these bays boys to use. In typical stir-fry or roast, marrows can be very watery and don't lend much flavour. Getting slightly more creative and using these to make a low carb healthy pasta alternative was perfect when paired with a zesty dressing.
I used a mandolin to make thin slices after using a knife to scour the length of the marrow. This created a flat fettuccini-like noodle all different lengths. There are also plenty of other neat vegetable -noodle making gadgets out there too. I chose to use this mandolin because it's fast, minimal fuss, and better suited for my large marrow.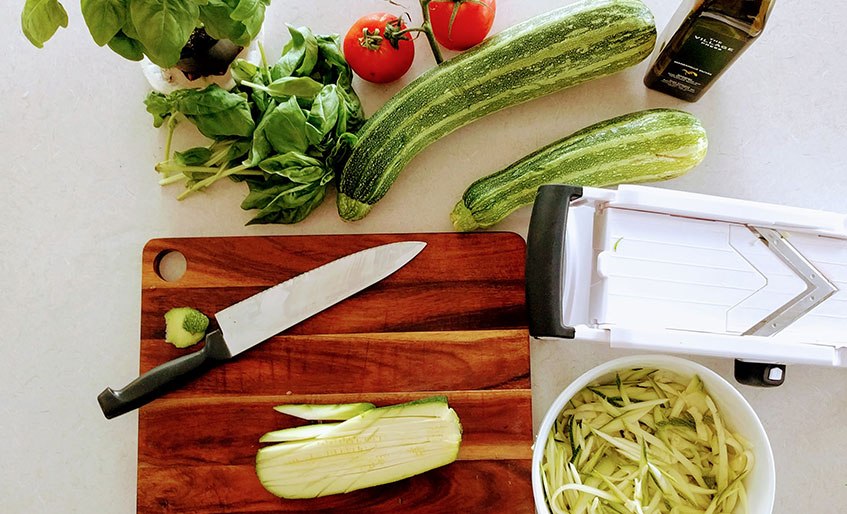 Ingredients
Salad part:
1 kg of marrow, zucchini, courgette
Tomato (2 whole sliced into wedges or 2 handfuls of baby tomatoes chopped into halves or quarters)
1 handful fresh basil (chopped or shredded to pieces)
Dressing part:
Olive oil (1/2 cup)
Lemon juice (1 ½ – 2 lemons)
½ teaspoon salt
Pepper
1 cup chopped basil
½ finely chopped red onion
Other nice bits:
1 cup toasted nuts or seeds for topping
You will also need:
Something for slicing: Mandolin, grater, food processor, spiraliser etc. Obviously, shapes will vary depending on the tool you use. There are no rules, just use what you have available. Bear in mind, the smaller the pieces of zucchini (e.g. grated), the less likely it will need cooking and will lose moisture becoming soggy faster.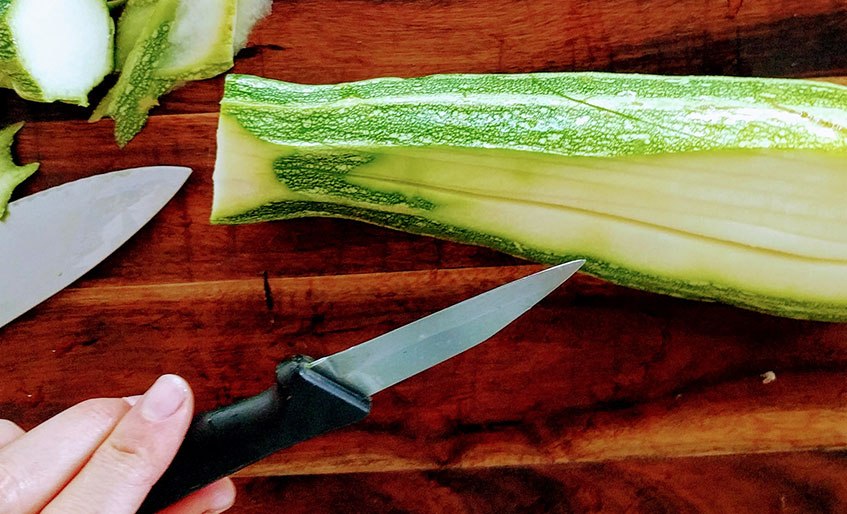 Prepare the zucchini to resemble something like in the images below. Aim for pasta-sized pieces with enough surface area for scooping up the tasty dressing.
If you've made noodles thick enough, blanch for 1-2 min in boiling water. Remove, strain, and rinse with cold water. Add ice if you're steaming hot to stop the cooking.
Let the noodles strain in a colander while preparing the tomatoes, basil, and dressing.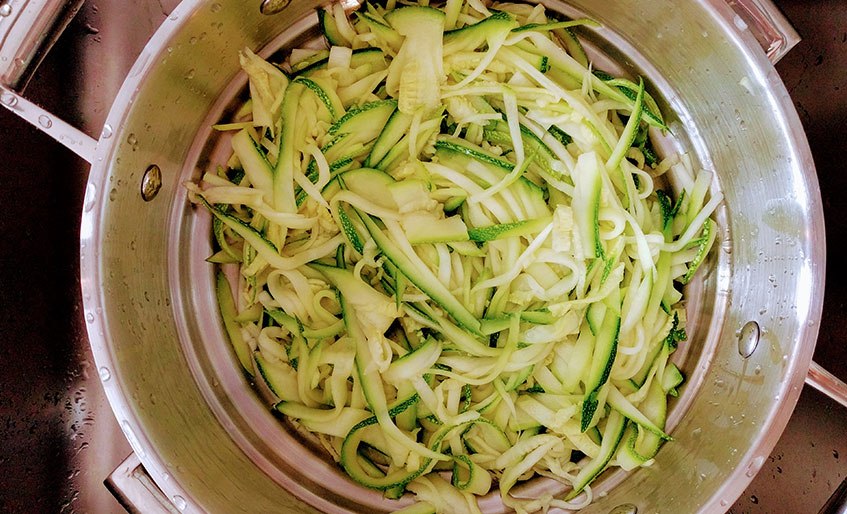 Combine oil, lemon juice, salt, pepper, onion, basil in a bowl.
Throw it all together and top with toasted nuts, seeds or any other tasty salad bits you desire.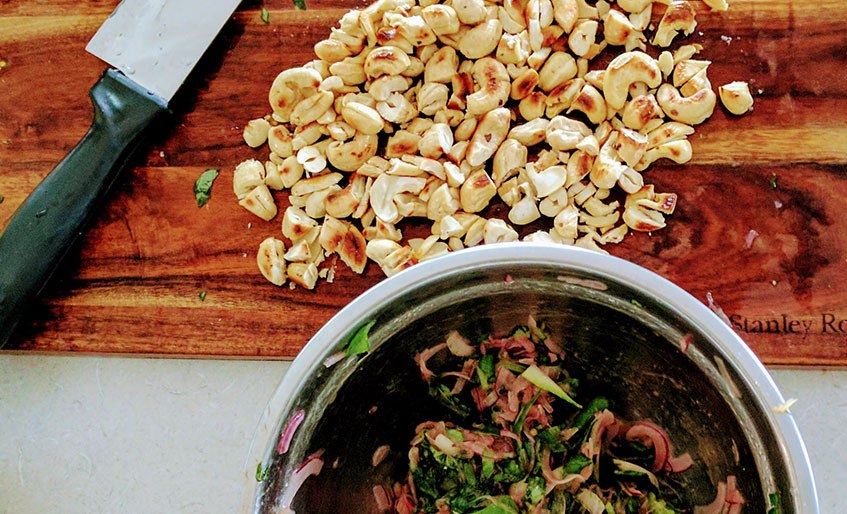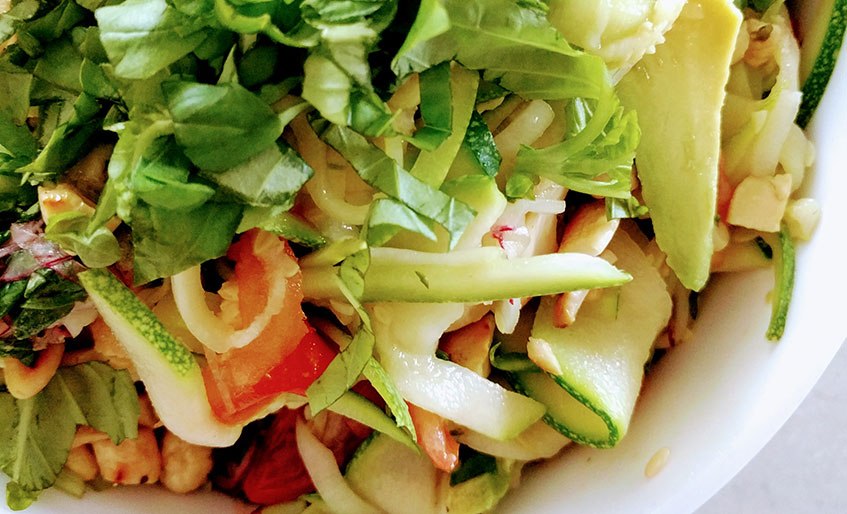 Prep time: 30 minutes
Serves: 4