Loaded Green Herb Pesto
Getting your greens in does not have to mean all salads and spinach smoothies. This pesto is a nutritional secret weapon. One spoon of this slathered on to anything savory will offer a micronutrient and antioxidant boost to your day. Great to snacks, quick salad dressing, and enhancing the flavour of vegetable dishes. I recommend making a large batch to keep a few jars in the freezer for quick and convenient meal boosters.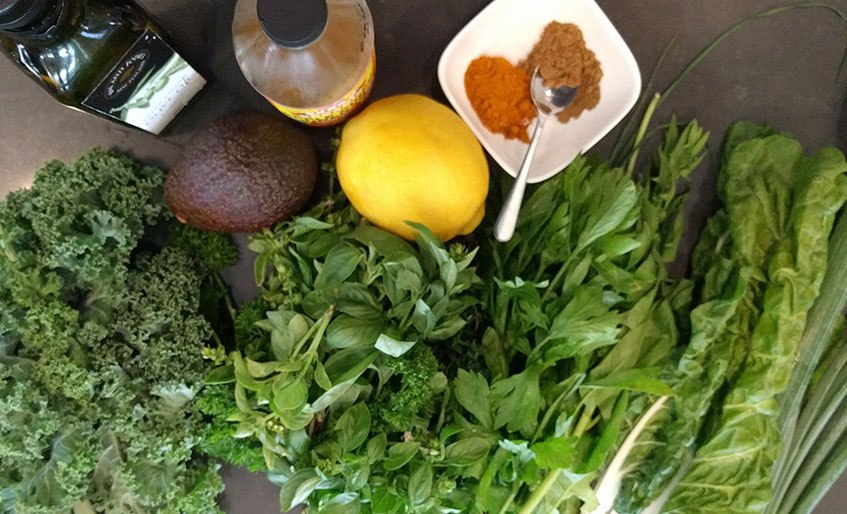 Ingredients:
2 cups fresh herbs (1 cup coriander, 1 cup parsley, rosemary, thyme, oregano, mint)
1 cup leafy greens (kale, spinach, Asian greens etc)
½ cup broccoli sprouts
½-1 small lemon (skin included, scrubbed clean)
1 T turmeric powder, fresh turmeric root, or turmeric paste
1 teaspoon toasted coriander seed
1 cup olive oil
1 cup pumpkin seeds
Volcanic black salt or Kelp salt
Fresh cracked black pepper
Optional: 1-2 tablespoons Spirulina (flavour can be very strong)
Optional: ½-1 avocado for a creamy consistency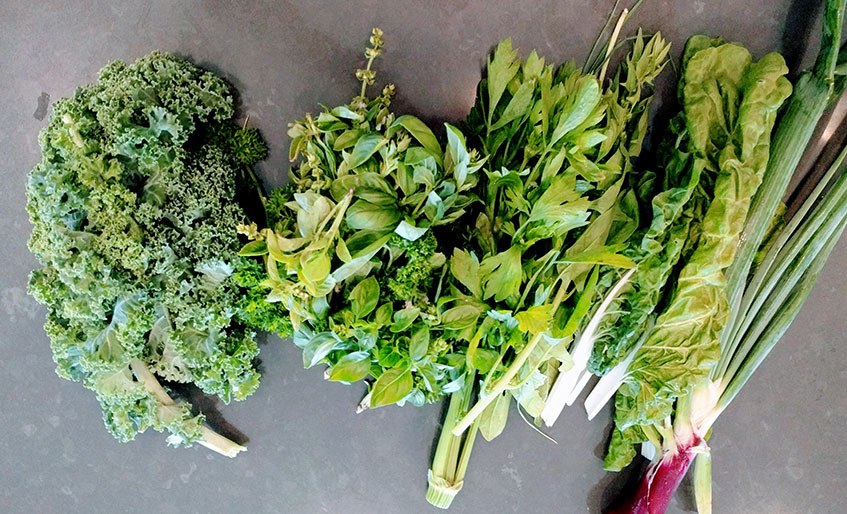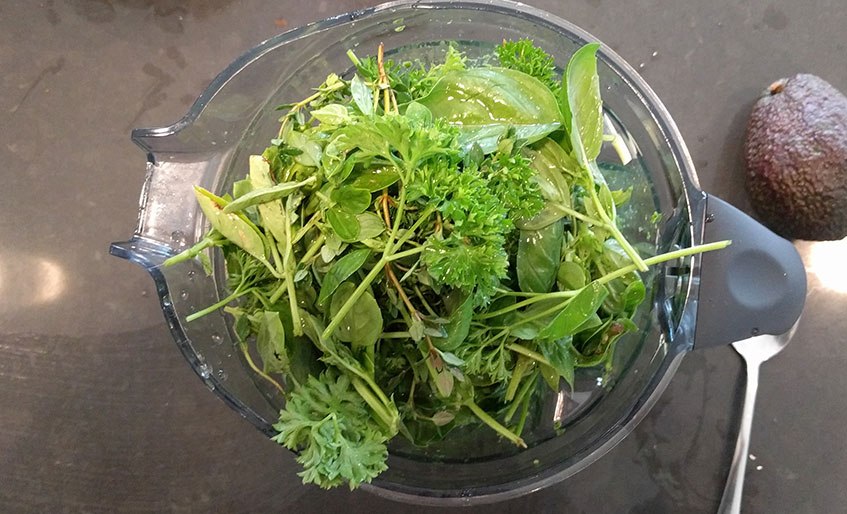 Blend all the ingredients in a blender or food processor.
Season to taste with salt and pepper. You can also adjust the flavour with cider vinegar if too bland or raw honey if too bitter.
Adjust the consistency with added olive oil or herbs.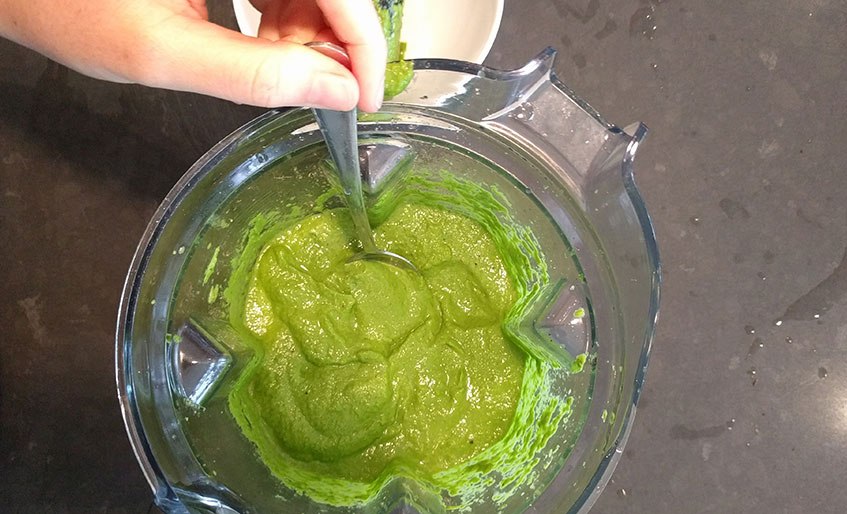 Serve as a salad dressing or dipping sauce.
Prep time: 10 minutes (excluding vegetable prep time)